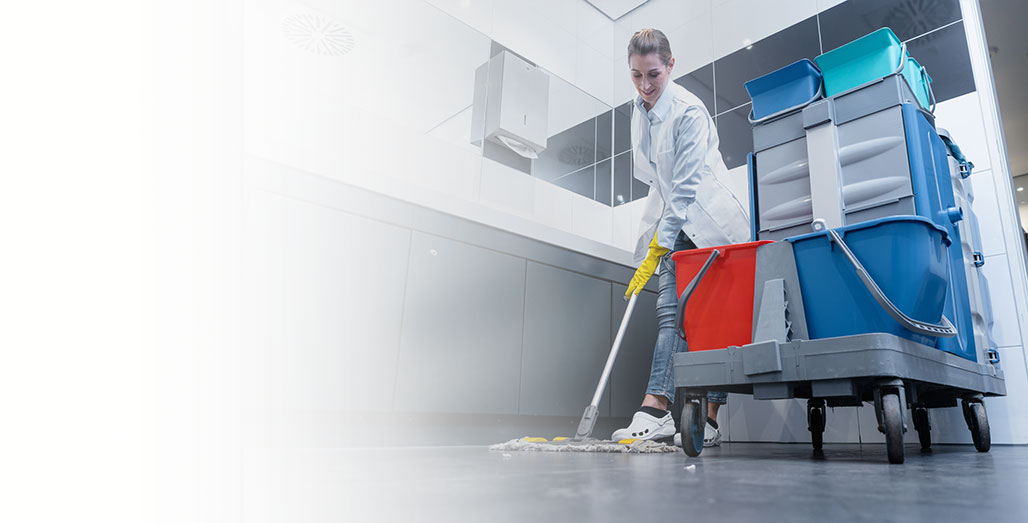 Washroom Services
The cleanliness and hygiene of your bathroom says a lot about the standards of your business and can leave a lasting impression on both your staff and your clients.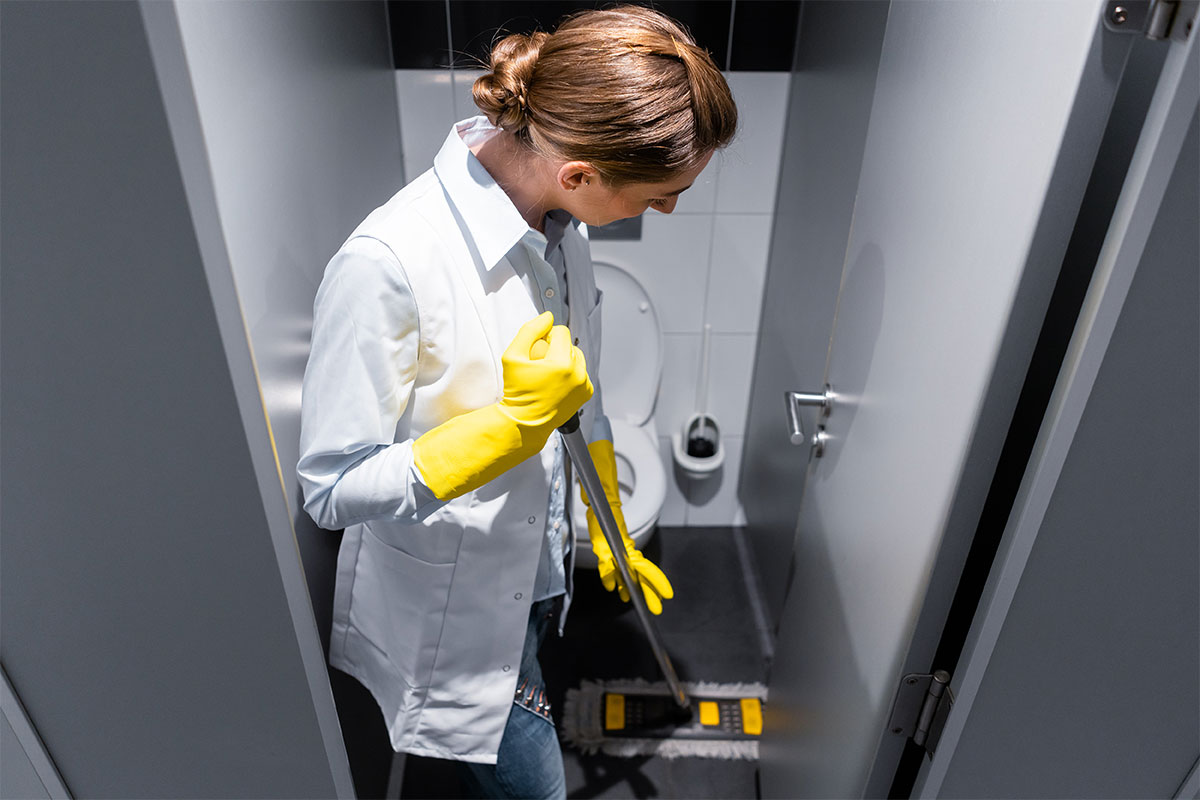 Our professional team ensure the bathrooms in your workplace are kept clean and stocked with the essentials so everyone can enjoy a pleasant experience. From refilling soap dispensers, air fresheners and toilet rolls to emptying bins and cleaning all surfaces until they're sparkling, our regular service takes the stress out of managing your washrooms.
Our service also includes the management of sanitary bins in your bathrooms so feminine hygiene products are discarded safely and hygienically. Using high-quality supplies, we go the extra mile to ensure bacteria and odour are managed,so your staff and customers have the services they deserve.
We're equipped with the suitable chemicals and cleaning equipment needed to safely clean your washrooms to the highest standards, and we have the depth of knowledge required to protect your surfaces long-term.
Our experienced account managers will work with you to tailor our washroom services to your business.